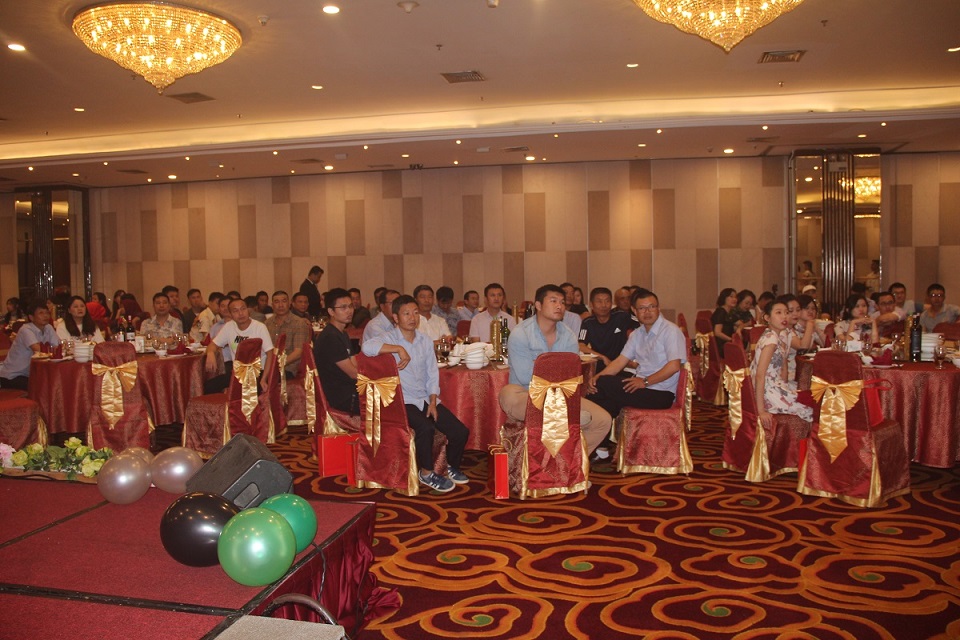 The lights are bright and beaming. On the afternoon of January 19, 2020, Indonesia Fudong Construction Co., Ltd.'s 2019 Advanced Commendation Conference and the "Fudong Ten Years Thanks for You" 2020 New Year Party was held at the Golden Sands International Hotel in Jakarta.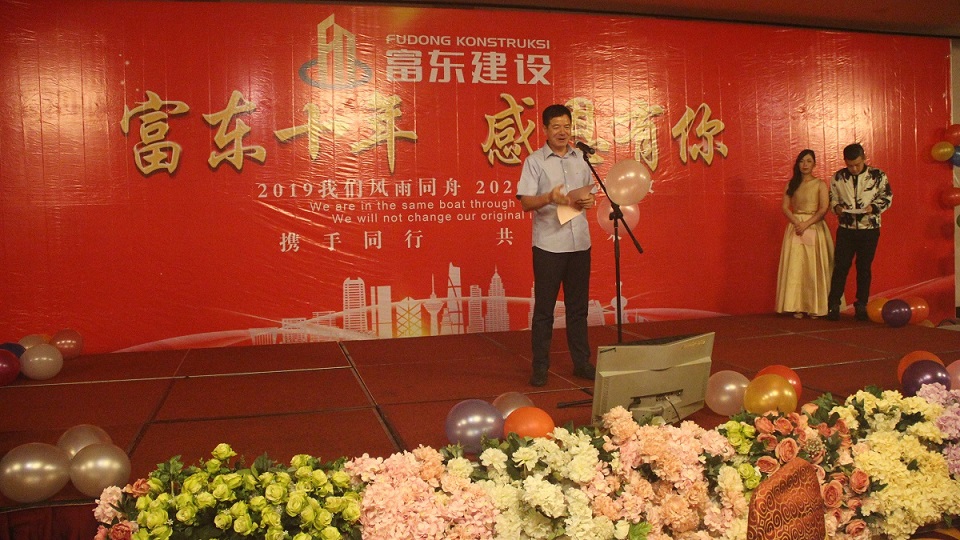 General Manager Zheng Guofu delivered a New Year message
A video short film of 118 wonderful moments of Fudong Company in 2019 kicked off the annual meeting. The two hosts sang "Friends" together, and the friendship was harmonious. General Manager Zheng Guofu delivered an enthusiastic New Year's message, which fully affirmed the hard work and outstanding achievements of Fudong people in the past year, and at the same time expressed New Year's wishes and pointed out the direction. Ma Jinyuan, deputy general manager of the company's engineering, announced the Fudong Construction [FD-ZD-2020-001] document "Decision on commending advanced employees, advanced collectives and advanced subcontracting teams in 2019" and [FD-ZD-2020-002] document " Regarding the decision to commend the 2019 position experts", advanced employees were commended and rewarded on the spot.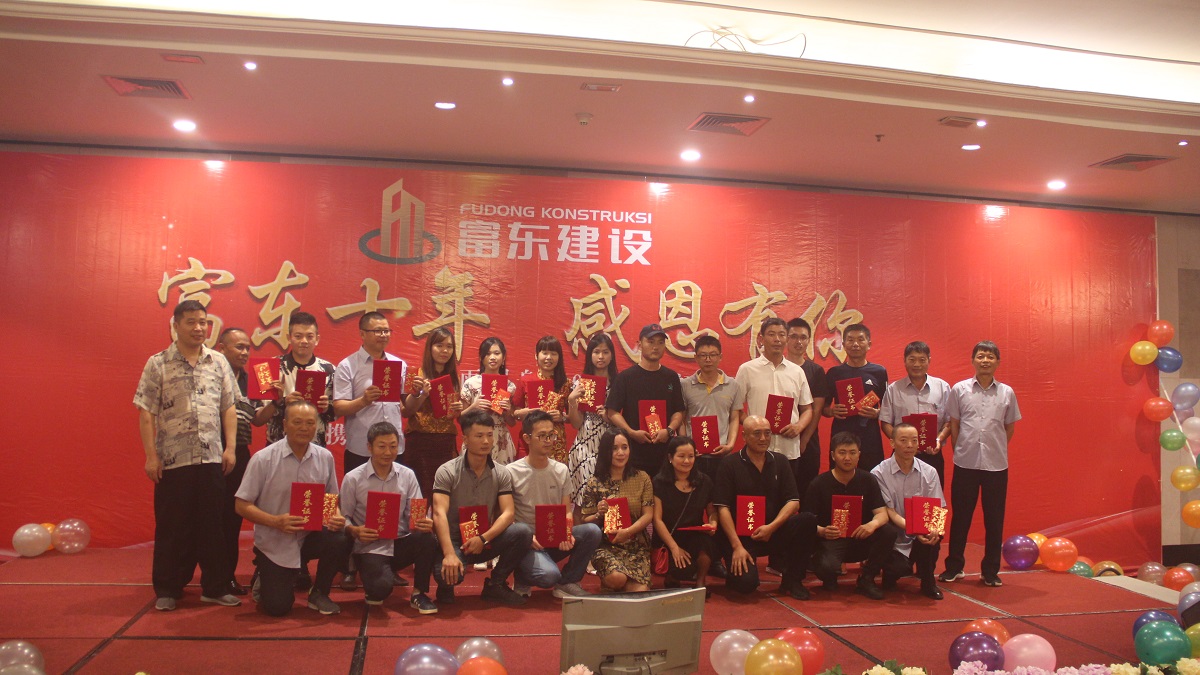 Ma Jinyuan, deputy general manager of engineering of Fudong Company (first from right in the back row), and Zhu Rongjian, deputy general manager of administration (first from left), awarded certificates of honor and bonuses to advanced employees (representatives).
Games, lottery. There was constant laughter and unanimous applause; cheers and shouts kept coming one after another. After the first prize tablet computer was drawn out, the representatives of the subcontractors Liu Deng and Long Hua stepped onto the stage again, sponsoring 6 mobile phones and 2 tablet computers to continue the lottery, pushing the atmosphere of the party to a climax once again.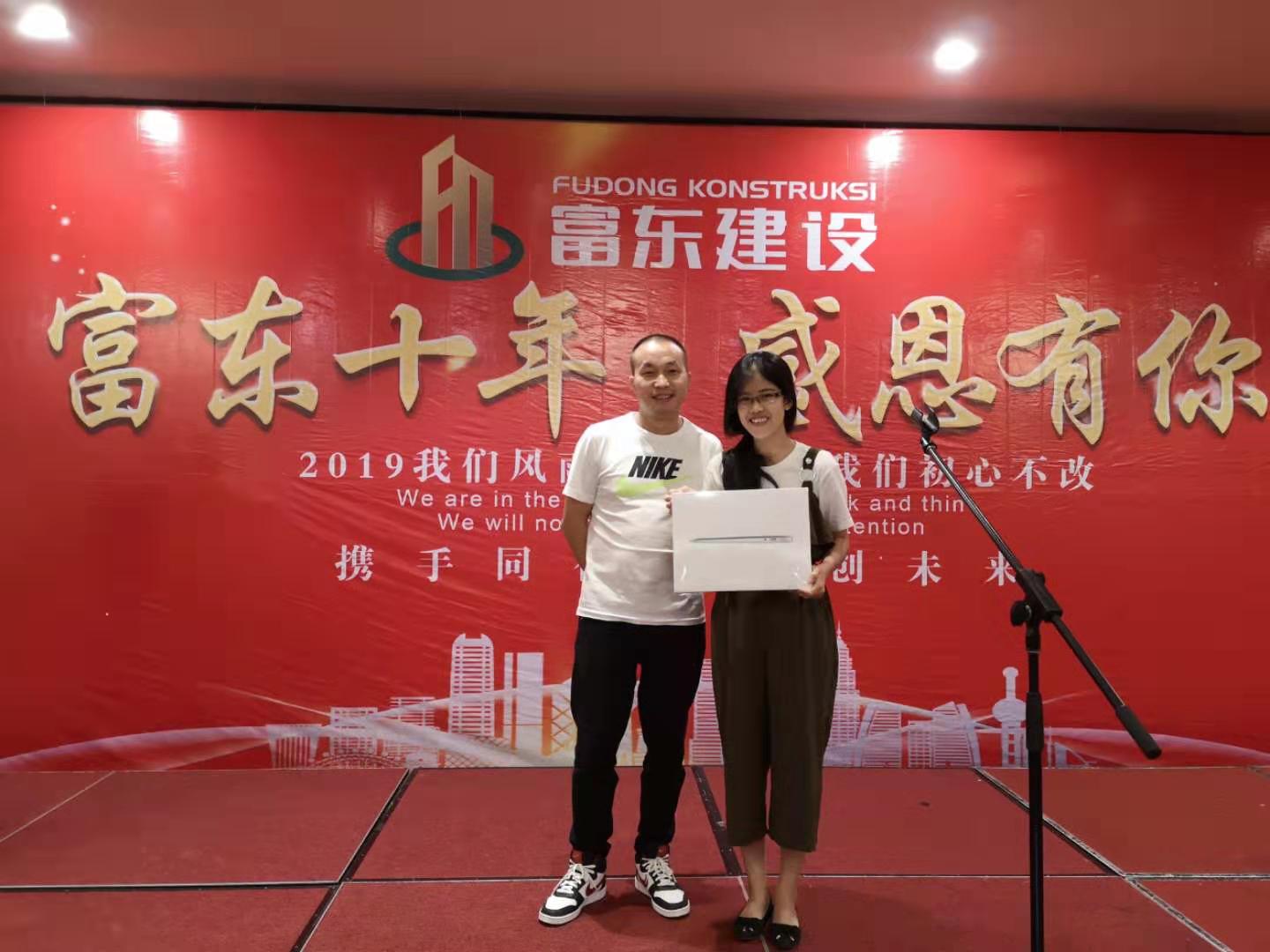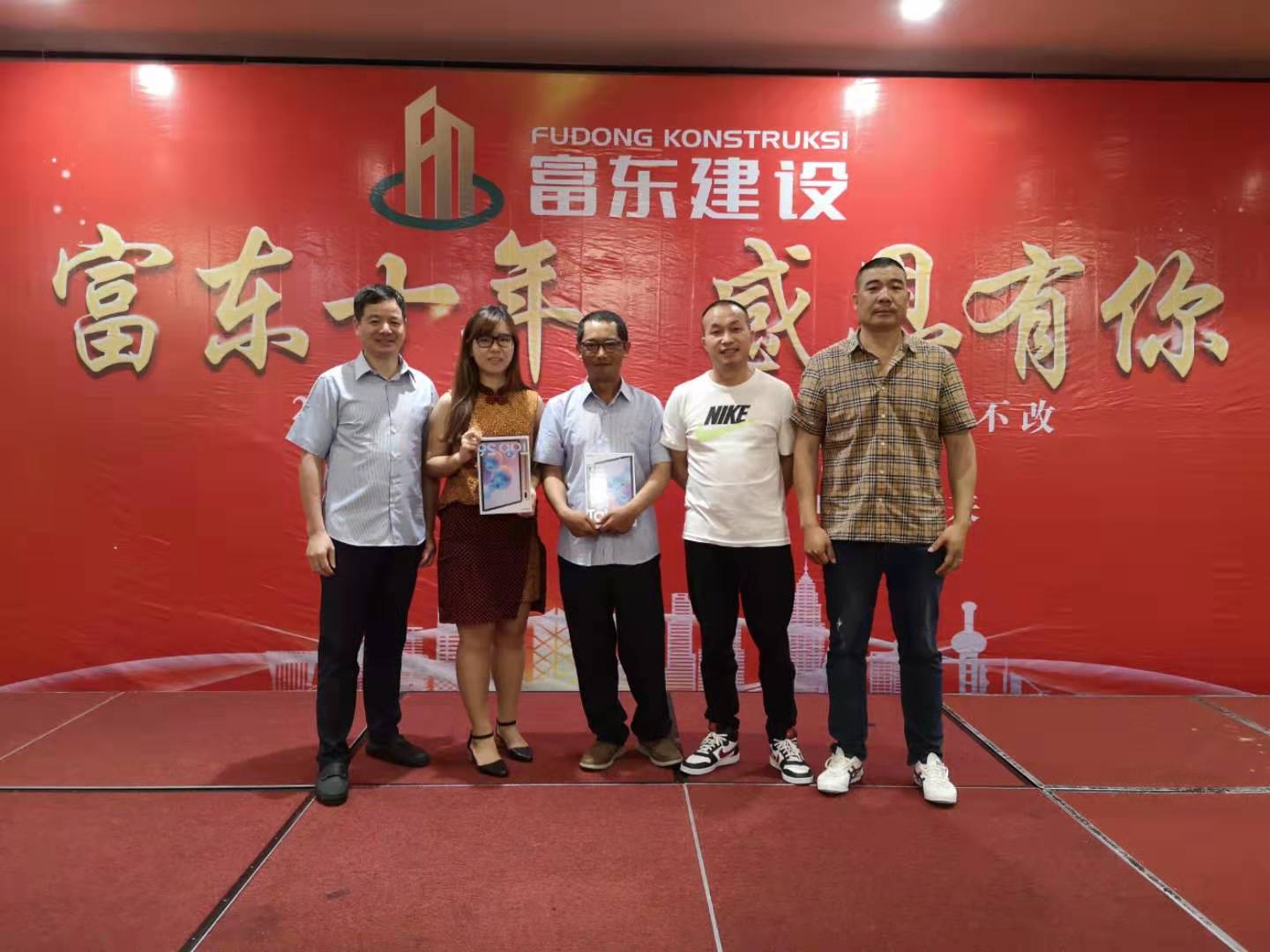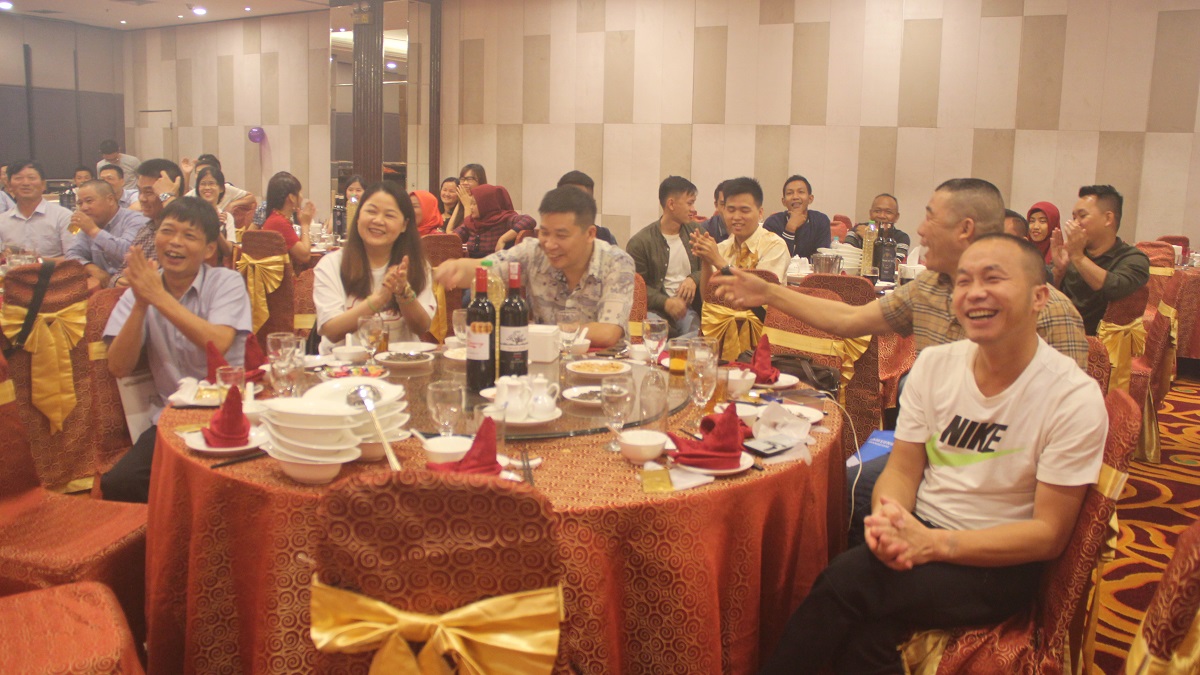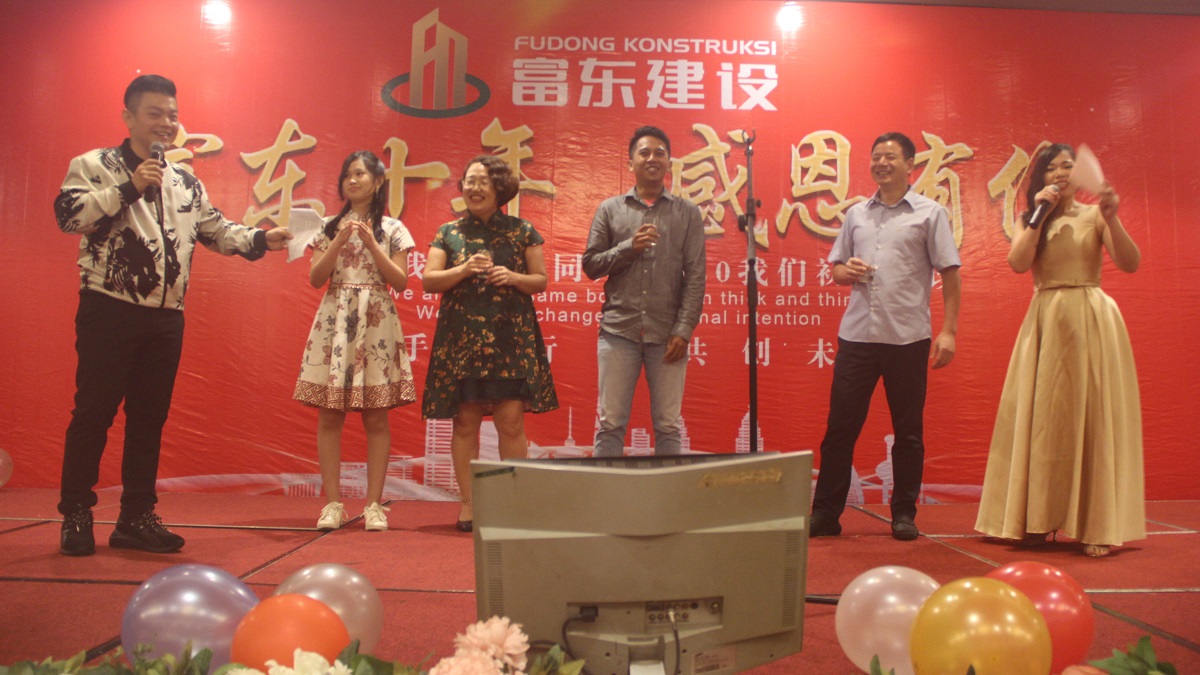 The annual meeting was transferred to the dinner session in "The Same Song". Fudong people dance and sing in joyous music, wine and delicacies, or on stage, or at the table. In 2019, we are in the same boat; in 2020, we do not change our original intention, roll up our sleeves and work hard!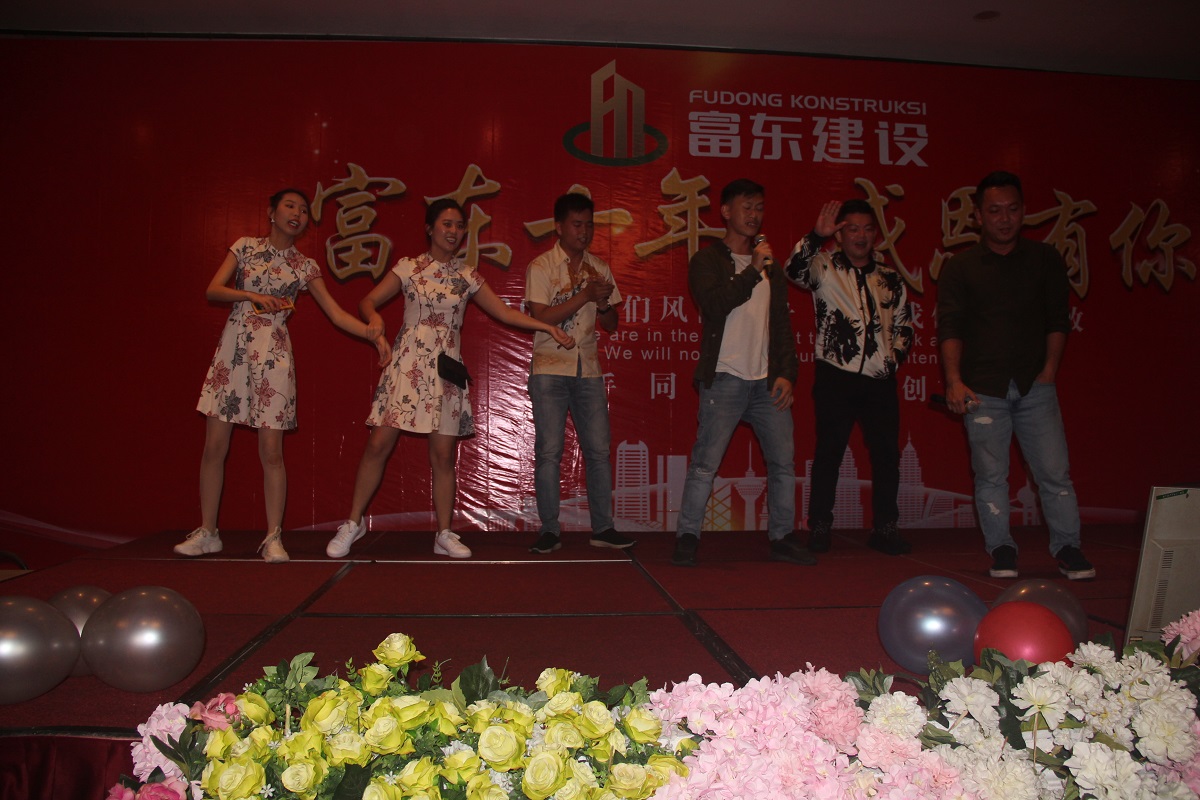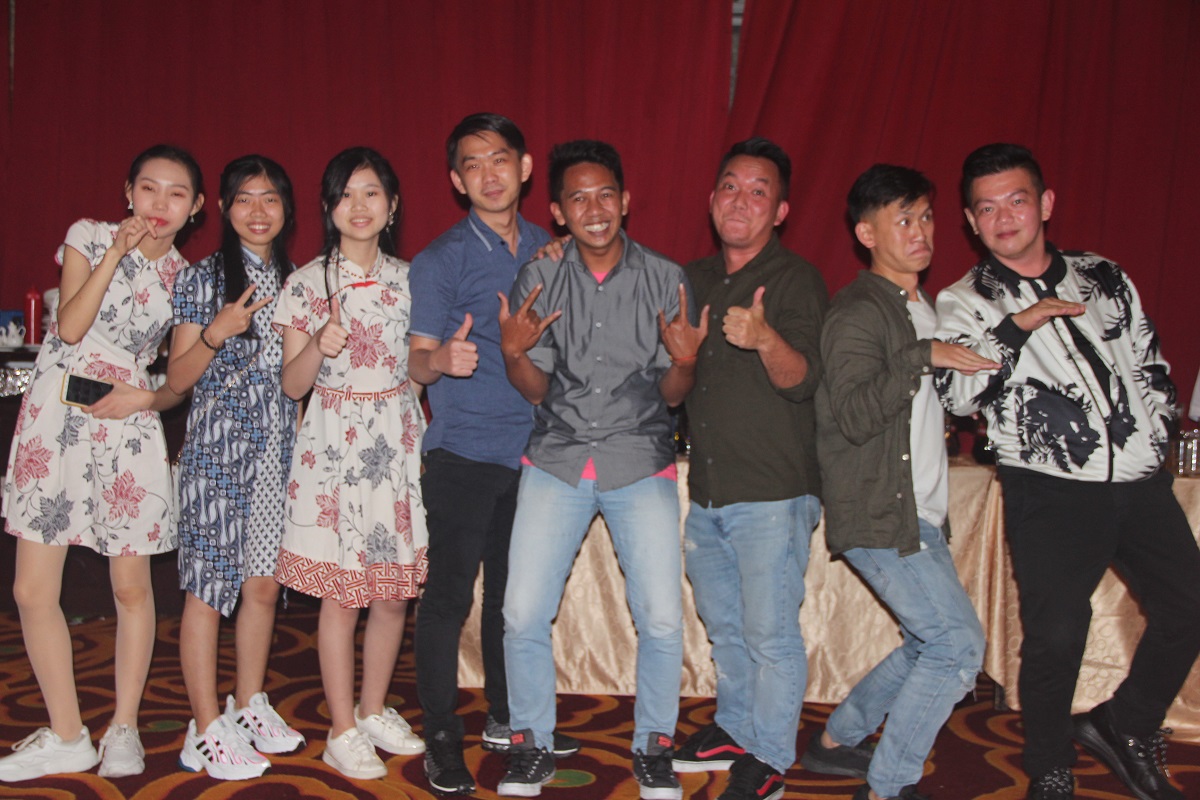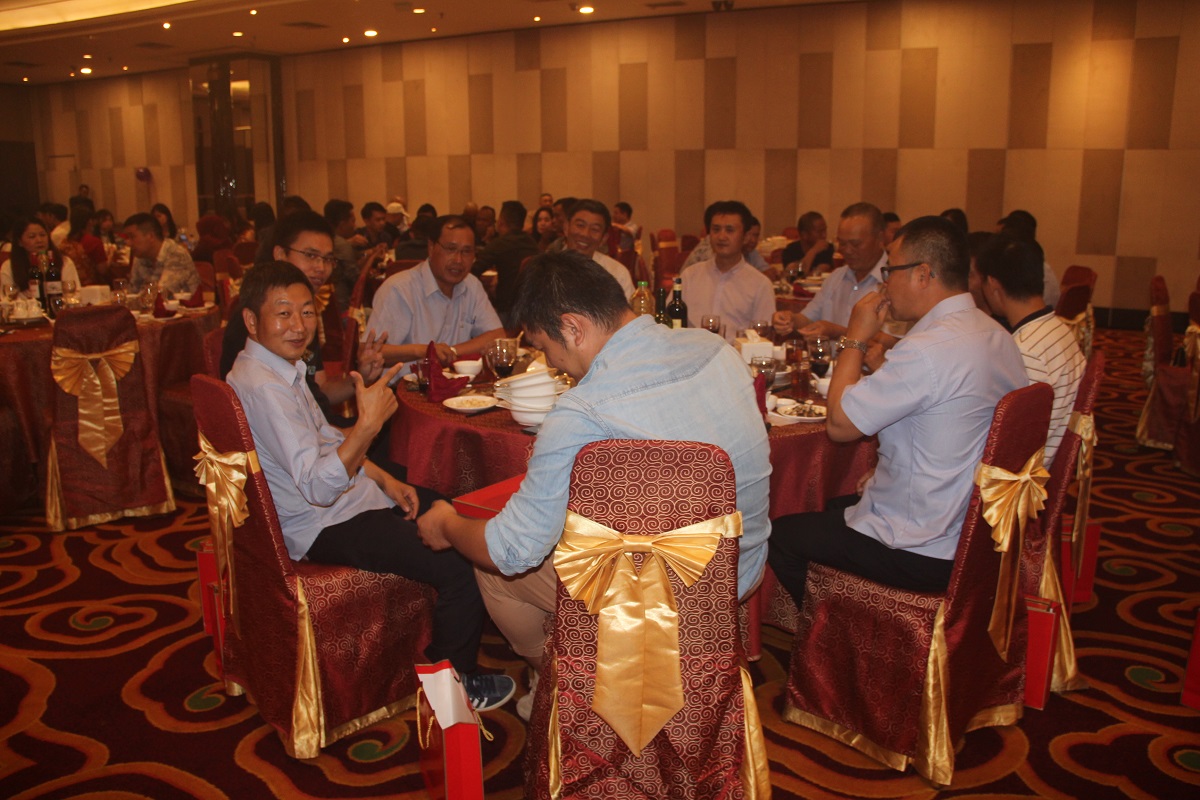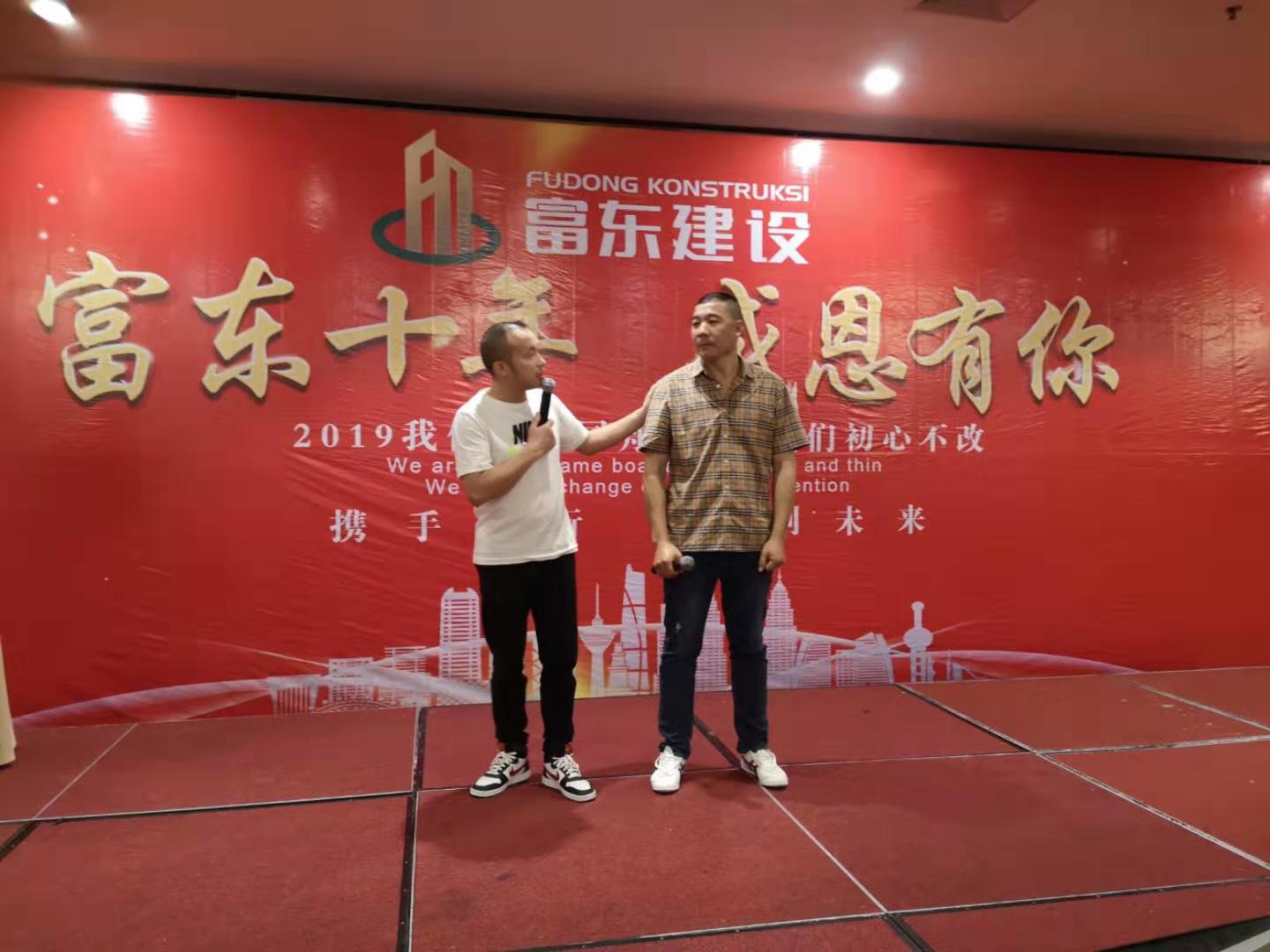 Fudong for ten years, thank you for having you!
May Fudong have a better tomorrow!